On the morning of 21st March 2022 (Monday), when Prof. Mohammad Amjad Kamal, Foundation President of the NGCEF was walking on the street of Katoomba to find the opportunity for free community service. He saw the half-open door of one old building of the Church, so slowly he moved to explore what is going on and if he can offer his volunteer service here. After crossing the entrance porch, he noticed one very mature age person was doing worship. So he waited at the door and after a while, the worshipper (Peter) came to Prof. Kamal and started a conversation. Peter (*) gave his wise advice to him and presented this Miraculous medal after knee down on the floor towards the stage. So Prof. Kamal is donating it to NGCEF, therefore, its image is shared here on the website.  Peter from St Canice's Church, 158 Katoomba Street, Katoomba NSW 2780, Australia (https://bluemountainscatholic.org.au/)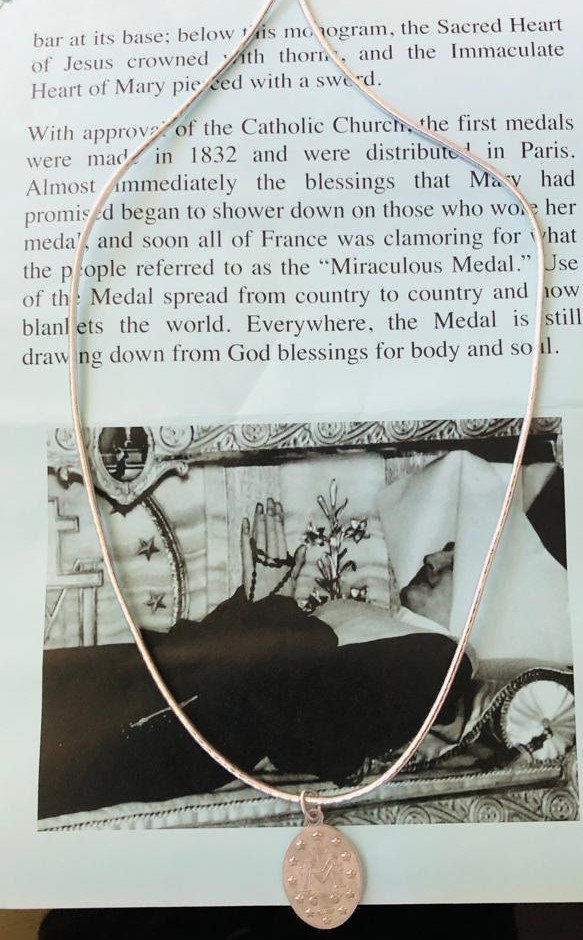 While COVID-19 is an emerging and rapidly evolving the situation, the NGCEF members participate in their research works against this pandemic. Please find more details on our publications in the separate menu of our website Covid-19!
Also this is a Call to all-volunteer scientists for a collective fight against Coronavirus (COVID-19) for the safety of global humanity: Approach towards the discovery of medicine and vaccine alongside spiritual remedies!
We are pleased to announce an FTP slot for an Obesity-related project.
Please contact Dr. Atif Amin Baig for further instructions and communication.
We are glad to announce that there are 2 new slots available in the NGCEF one year fundamental training program (FTP),
The Faculty Members offer these positions for two very efficient students with a computational background. 
Please share your academic links and information in the official administration email.